What levels of efficiency should accompany your heating and air conditioning units?
Sunday, February 9th, 2020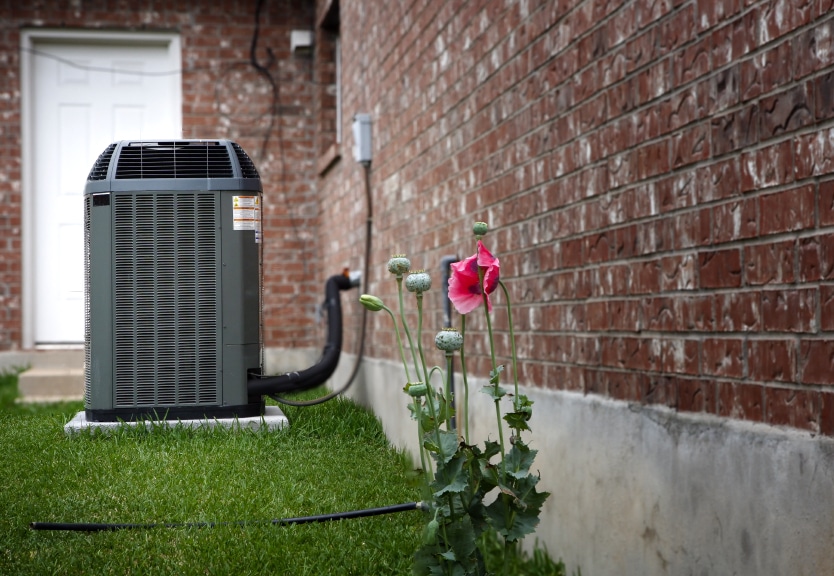 While the weather in Western New York can be unpredictable at times, there's no doubt that we truly get to experience all four seasons and the weather patterns that accompany them. And when it comes to heating and cooling systems, homeowners are often left with a fairly complicated question: high-efficiency, low efficiency or something in between?
If you were living in the near constant heat of Miami or Dallas, for example, you would likely purchase a high-efficiency air conditioning unit and a lower-efficiency heating unit based on the simple fact that the air conditioning unit will likely be running year round. But what about a climate such as Western New York, where temperatures can fluctuate pretty dramatically, in some cases day to day or even hour to hour?
"In Western New York, we recommend a high-efficiency furnace and a middle-of-the-road efficiency central air conditioning system," said Jim Stroehlein, co-owner of Prime Time Energy Services in Depew. "Some homeowners will ask us for an extremely high-efficient air conditioning system, but after I explain our thoughts on this, most will understand they do not need the added expense of a high-efficient unit."
The extra costs incurred by purchasing a high-efficiency air conditioning high-efficiency air conditioning unit will not be realized through the savings it generates. This is due mainly to the short amount of time the unit will be used in the Western New York climate.
"Air conditioning systems carry a SEER rating to show the level of efficiency the system is designed to produce," added Nick Cappelli, co-owner of Prime Time Energy Services. "Regardless of the SEER rating, the systems will cool your home in the same fashion and create the same amount of cooling. There is little need to spend an extra $1,000 to buy a 16 SEER air conditioner when it will only be running for a very short period during the year. The system we recommend to local homeowners will consist of a middle of the road central air conditioning system. This is not a low-efficiency nor a high-efficiency unit — it is a compromise of the two.
"Locally, studies have shown that money is much better spent on a high-efficiency furnace rather than an air conditioning unit. While the AC will only be running for a short period of time, the furnace will be pulling double time. The furnace should be at least a high-efficient 96 percent two-stage unit. The extra money spent on the furnace will provide added savings over the life of the unit, especially while running overtime when compared to the cooling system."
The combination of a medium-efficiency air conditioning unit and high-efficiency furnace has proven to be the best savings generator for cost-conscious Western New Yorkers.
"We also feel very strongly that the branding of the system should be a reputable manufacturer such as Rheem or a direct competitor," said Stroehlein. "Please, do not try to save money by going with a cheap off-brand when it comes to heating and cooling your home. It will not pay off in the long run."
Prime Time Energy Services is located at 67 Sheldon Ave., Depew. For more information, please call 685-4331 or email [email protected] today for a free consultation for your high-efficiency air conditioning, or visit www.primetime-energy.com.