Resolve to take the chill out of winter with spray foam insulation
Tuesday, December 17th, 2019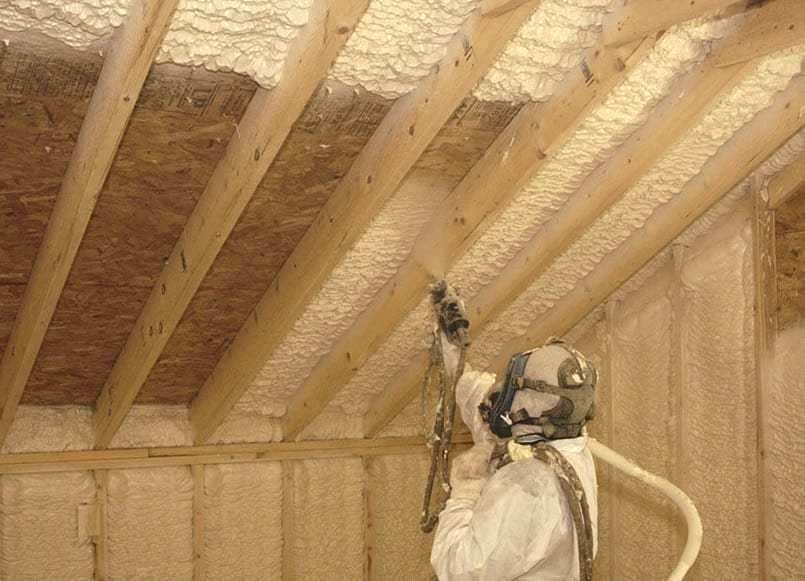 It's that time of year again when we start thinking about our New Year's resolutions. What if there was one resolution that would benefit you, the stability of your home and the environment all at the same time? Now that sounds like a resolution worth keeping!
If you want to pull off the triple crown of resolutions, you may want to look into the advantages of polyurethane spray foam insulation for your home.
How will spray foam insulation benefit you personally? That's simple; it will put more money in your wallet! Homeowners who turn to a proven product such as Foamsulate to properly insulate their homes can expect long-term savings of 40 percent or more on their heating and cooling costs.
In addition to saving you money, spray foam insulation has other advantages, such as eliminating dust and allergens and greatly reducing noise from external sources, improving your health and overall comfort level.
As for the benefit to your home, spray foam insulation provides a continuous seal that can prevent drafts and allows for easier control of indoor temperatures. It is so effective because as it is applied, it expands into the home's cracks, seams and joints. Thus, not only are you insulating but also air sealing the home's structure from the exterior elements.
And finally, by insulating your home with spray foam insulation, you're helping the environment by reducing heat loss and thereby using less energy to keep your home comfortable year-round. Take it a step further and combine spray foam insulation with a new energy-efficient furnace or boiler system and you can lower your utility bills by as much as 50 percent each month!
With the chill of winter finally settling in across Western New York, now is the perfect time to investigate the many advantages of spray foam insulation. Homeowners will also be pleased to know that there are state programs in place that will help pay up to 50 percent of the cost of spray foam insulation for medium-income families!
For more information on spray foam insulation and discount programs available for homeowners, please contact Prime Time Energy Services, 67 Sheldon Ave., Depew, at 685-4331 or [email protected].